So you think you'd like to start a dating service or perhaps are interested in the online dating industry.
The 10th Annual iDate (Internet dating) Conference is just a few days away in Las Vegas.
This is the most comprehensive three days of deep knowledge about the dating industry.
I'll be moderating the online dating focus group on Thursday, January 17th, as well as being a presenter at the evening's annual iDate Awards.
Marc Lesnick, iDate Conference Organizer has curated over 70 panelists, including Dr. Neil Clark Warren who founded eHarmony, Larry Magid from CBS News, and a large group of offline matchmakers.
Registration details are here: I hope to see you there.
It's with great enthusiasm to announce that Online Dating BootCamp will go on the road to Las Vegas in January of 2012.
Online Dating BootCamp matches four single daters with up to eight online dating and mobile dating apps.
Online Dating Expert Julie Spira will coach each single dater, helping them to create an irresistible online dating profile. The singles will be hosted by the Internet Dating Conference, where they will be participating in a mobile dating focus group at Harrah's Hotel on the Las Vegas strip.
To apply to be a contestant, visit CyberDatingExpert.com/contact and let us know why you'd like to find love online.
To register for the iDate Dating Industry Super Conference on January 16-19, 2013, click here for $50 off.
iDate Press Release – Online Dating Focus Group at the 10th Annual iDate Industry Super Conference hosted by Julie Spira
If there were Academy Awards given for the best Internet dating sites, it would be at the annual Internet Dating Conference, held in Miami Beach, Florida on January 23 -30, 2012.
This year, you can vote for your favorite online dating site, favorite mobile dating app and more. The last day to vote is January 4, 2012, so grab your iPad, iPhone, BlackBerry and log onto InternetDatingConference.com to cast your vote.
This year, iDate will include a special post-conference cruise to the Bahamas.
Winners of the iDate Awards will be announced at the 9th Annual iDate Super Conference on January 24, 2012. Cyber-Dating Expert is proud to be a media sponsor of the iDate 2012 Conference. We'll be reporting on the latest dating trends and will keep you posted on the latest developments.
According to Internet Dating Conference organizer Marc Lesnick, the industry is happy. Over 250 online dating executives attended the 8th annual iDate show at the SLS Hotel in Beverly Hills, where the subject was focused on mobile dating.
I had the opportunity to interview Robinne Burrell, Director of Mobile Products at Match.com; Mark Brooks, editor of Online Personals Watch; Monica Ohara, Director of Marketing for SpeedDate, and Joel Simkhai, founder of Grindr about their mobile dating services.
Julie Spira is an online dating expert and bestselling author of The Perils of Cyber-Dating: Confessions of a Hopeful Romantic Looking for Love Online. Visit her at CyberDatingExpert.com and facebook.com/CyberDatingExpert
It was a pleasure attending the 8th Annual Internet Dating Conference in Miami again, where I had the honor to speak on Web Dating 2.0: Using Social Media to Create Brand Loyalty on January 20, 2011.
Several hundred people attended the session on day 2 of the 3-day conference.
Going Mobile
In my presentation, I shared the exciting news that both Zoosk Mobile and SpeedDate Mobile apps have each had more than 2 million downloads.  OkCupid's mobile app has over 1 million mobile users. eHarmony says their mobile apps account for approximately 20% of global site visits. Consumers now look at eHarmony profiles more than 16,000 times per hour while using mobile devices.  Their mobile app was launched in August, 2009 in conjunction with their 10th anniversary. Match says mobile users are twice as engaged as those who log onto the site on their desktop, so we are definitely going mobile.
Record Highs
We learned from Online Personals Watch Publisher Mark Brooks that online dating hit a record high in December 2010 with 116 million members worldwide visiting online dating sites. Over 20 million visits were from U.S. members. The folks from Google shared that 35 hours of video content is uploaded on YouTube every minute of the day. Online dating is a 1.3 billion dollar industry now according to Jupiter Research.
iDate Awards
One of the highlights of the conference was the 2nd annual iDate Awards. This year OkCupid won 4 iDate Awards including Best Dating Site, Best Dating Site Design, Most Innovative Company, and Best Up and Coming Dating Site. Congratulations to OkCupid for winning in every category that they were nominated in and matching the number of Golden Globe Awards received as The Social Network film. My friend Julie Ferman won the Best Matchmaker Award for the second year in a row and it was certainly well deserved.
Getting Social
It was terrific spending time with Sherri Langburt from Single Edition, Ravit Abelman from Omnidate,  Julie Ferman from Cupid's Coach, and eLove's Paul Falzone while catching up with Sam Yagan from OkCupid and Kate Billenki from Plenty of Fish. All have been featured guests on Ask the Cyber-Dating Expert Radio Show. Dating blogger Simone Grant came to iDate for her first time and we brainstormed about dating, blogging, and social media.
The Final Debate
The conference ended with the Final Panel Debate curated by Marc Lesnick, Conference Organizer and included Mark McMaster from Google, Mark Brooks from Online Personals Watch, Michael McQuown from Thunder Road, Jonathan Crutchley from Manhunt, Mark Harrison from Dating Factory, Joel Simkhal from Grindr, Markus Frind from Plenty of Fish, Sam Yagan from OkCupid, Ty from Elite Global Dating and Dan Winchester from FreeDating.co.uk. At the end of the annual end of conference panel, the majority of the panelists felt that online dating would continue to grow in 2011.
Free Versus Paid
The hot topic this year was Free versus Paid online dating sites. Free sites have been rising in popularity and have made a small dent in the paid online dating services. Compared to the cost of high-end matchmakers, paid online dating sites are still a bargain.
To view my presentation, visit SocialMediaMore.com/idate
Next week will be an exciting time for online dating industry professionals. Many of us will gather in South Beach in Miami on January 19th – 21st  for the 8th annual Internet Dating Conference, known to many simply as iDate.
Once again I have been selected to speak about Dating 2.0: How to Create Brand Loyalty on the Web on January 20th at 3:30pm at the Miami Convention Center. I'll be talking about the marriage of love and technology and how to develop your brand through the use of social media marketing. It's an honor to be among the leading Internet industry executives and matchmakers including Mark Brooks, Publisher of Online Personals Watch;  Julie Ferman, Founder of Cupid's Coach; Paul Falzone from eLove; Markus Frind, founder of Plenty of Fish; and Joel Simkhai from Grindr.
One of the hot topics led by Conference Organizer Marc Lesnick will be the session on free online dating sites and what they mean to the industry. Marc's presentation will be held on January 21st at 2:00pm.
The Internet Dating Conference will be held concurrently with the Social Networking Conference where Mark Brooks will be presenting the 2010 Year in Review at both conferences. The topics of mobile dating and location based services will be of great interest to many of the attendees.
I'll be on site with video updates and live tweeting from both conferences. For more information, visit internetdatingconference.com.
We'd love to hear your comments and feedback. Are you currently a member of an online dating site? Do you use mobile dating applications? Do you think Facebook dating will become more popular?
Julie Spira is an online dating expert and author of the bestseller, The Perils of Cyber-Dating: Confessions of a Hopeful Romantic Looking for Love Online. Visit her at CyberDatingExpert.com. Follow Julie on Twitter @Julie Spira and like her at facebook.com/cyberdatingexpert
Twice a year the online dating industry gathers in the U.S. to discuss the latest trends in Internet dating. The conference, called iDate, was held last week in Beverly Hills at the SLS Hotel concurrently with the Social Networking Conference. The event started with a 3 hour presentation by Google followed by the evening party at the Stone Rose Lounge hosted by Elitemate.
This year I was a speaker and presenter on Web 2.0 Dating: Using Social Media to Create Brand Loyalty.
I spoke about Twitter marriage proposals and celebrity breakups and how Facebook has become the third largest country in the world. Social media is successfully keeping users engaged and informed with meaningful updates, dating advice, and well-deserved bragging rights of their success stories.
One of the examples of dating 2.0 I spoke about was, social dating site Zoosk. Zoosk has done an excellent job in creating brand loyalty through social media. When they reached their 1 millionth "fan" on Facebook, they celebrated by creating a video called What is a Milion to thank those who now like their page. They posted it on the Zoosk blog, on their Facebook page where over 200 fans commented and over 600 said they liked it.  They posted their video on their YouTube channel for Zoosk TV, where they have over 4500 views for this one celebratory video.
Other examples I presented included online dating newcomer, Brainiac Dating. Their Facebook page features profiles and photos of singles looking for love online. Several online dating sites use social media to engage their fans. eHarmony's Facebook page gives advice to daters. A sample update of theirs is, "Picnics make great casual dates, especially in the summer. What are some good picnic ideas?" Lavalife has a contest on their page where you can vote for the Top 10 singles. Match.com congratulates their success couple of the week, and JDate include their success stories on their pages.
I provided a list of online dating sites on Twitter. Sample tweets from online dating sites included eHarmony_Jack: "Are you in love or are you infatuated?"  Match "How do you break up with someone you met online? 25% of Happen readers said on the telephone." OkCupid: "Speaking of faced and attractiveness..has the recession made you more beautiful?"
I participated in the conference highlight, The Final Debate, along with Elitemate's CEO Victor Daniel, Mark Brooks from Online Personals Watch, Karinna Kittles-Karsten from Sacred Love, Tai Lopez from Niche Enterprises, Violet Lim from Lunch Actually, and Frederick Vallaeys from Google adwords.
Mobile dating was clearly a hot topic at the conference. Thank you to Marc Lesnick, head of the Internet Dating Conference and Mark Brooks from Courtland Brooks for the opportunity to speak at this well-respected event about Dating 2.0 and Social Media.
The next two Internet Dating Conference events will be held in Paris, France on September 15-17, 2010 and in Miami, Florida on January 19-21, 2011. If you missed my presentation and would like to hear more, contact me at CyberDatingExpert.com/contact or Social Media and More.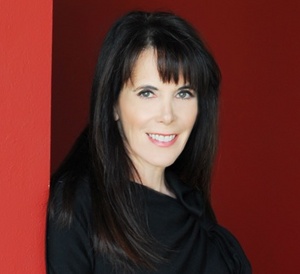 LOS ANGELES, CA–(Marketwire – June 15, 2010) –  Online dating is changing the social lives of millions. This week, Internet dating executives and industry experts will join together to discuss the rapid growth of the online dating industry.
Julie Spira, a real-life Internet dating expert, dating advice columnist, and bestselling author, will present Dating 2.0: Using Social Media to Increase Brand Loyalty at the iDate 2010 Conference, to be held at the SLS Hotel in Beverly Hills.
"It's an honor to be selected as a featured speaker at the Internet industry's largest event," said Spira. "With social media and Web 2.0 strategies changing on a daily basis, online dating sites need to create the best experience for singles looking for love online."
Spira, a popular media guest, has been featured on ABC, CBS, FOX News, E! Entertainment, Glamour, Men's Health, Woman's Day, The New York Times, Los Angeles Times, Crain's New York Business, CosmoGirl, KLOS, KTLA, Cyberguy, and WPIX. As an early adopter of Internet Dating, she created her first online dating profile in 1994.
Founder of Cyber-Dating Expert® and Social Media and More, Spira's online dating advice has appeared on eHarmony Advice, Huffington Post, JDate, Match.com, and social dating site Zoosk, where she is a featured dating expert.
Spira, author of The Perils of Cyber-Dating: Confessions of a Hopeful Romantic Looking for Love Online and host of "Ask the Cyber-Dating Expert Radio Show," has been a featured author and presenter at the New York Public Library and panelist at the 140 Characters Twitter Conference. Her presentation will take place on June 17, 2010 at 3:30pm.
The Internet Dating Conference will take place concurrently with the Social Networking Conference on June 16-18, 2010. Other companies presenting will include Match.com, Google, Perfect Match, Online Personals Watch, and Zoosk.
For more information, visit www.CyberDatingExpert.com and www.socialmediaandmore.net.
The theme was mostly mobile at the summer iDate 2009 – the Internet Dating Conference,  the business conference for the online dating industry. It was combined once again with the Social Networking Conference and was held at the SLS Hotel in Beverly Hills.
Highlights and comments include:
Mobile dating is the new plastic
Social networking and online dating are now a killer combination as social dating
Social networking sites are becoming people's identity on the web
Instant Messaging is still an important feature
Virtual Gifts are on the rise: Facebook reported $60 million in sales
Here's my detailed report.
The online dating industry, which is now estimated to be at a billion dollars a year, is filled with challenges in today's economy. It's a business that loses its members when they are either successful in finding love online or they cancel their subscription due to dissatisfaction.  The group estimated that 1-2 out of every ten dates were considered successful by its members.
The first day of the conference focused on the mobile dating models led by industry leader Mark Brooks, Publisher of Online Personals Watch. We were treated to a presentation on trends by Google's John Ploumitsakos, Head of Classifieds & Local Advertising: Online Sales and Operations, and there was a special session on Television & the Dating Industry from Patti Stanger, Millionaire Matchmaker and CEO of the Millionaire's Club. Patti and I are almost related. It turns out that her cousin married my cousin. It's a small world, indeed! 
I enjoyed the session, "To IM or Not to IM" which reviewed all of the available services suited for Internet dating sites.The evening ended with the  MaxPayments cocktail party at the Stone Rose Lounge, graciously hosted by Moss Networks, a Marketing/PR/Events firm. You know this company is filled with creativity as they had special drinks of the evening, including the Moss Martini, the MaxPayment Tini, the iDate Flirtini, the MaxPayments Manhattan, and the Moss Mai Tai.
Day two of the event featured a social networking presentation by Alex Mehr, CEO of Zoosk. Zoosk is the largest social dating app on the net now and was featured in the Cyber-Dating Expert Radio Show on Valentine's Day. You can check out their service on Facebook, Hi-5, Bebo, and MySpace. They have over 11 million users now!
The highlight of the two day event is always the Final Panel Debate about the state of the industry. The group was challenged to figure out how to become a 5 billion dollar business by the year 2012, instead of the 1.9 billion dollar estimate from a Jupiter Communication's research study. On hand were Ploumitsakos from Google, Ted Veroni from Jumbuck, Mehr from Zoosk, Marina Glogovac-former CEO of Lavalife, Liz Wasserman from Mate1, and Josh Meyers from People Media-who has 27 niche online dating sites, including the successful BlackPeopleMeet.com.
Some new services included Chemistry-Matching: a user-friendly home test that determines your physical attraction, personality match based on social-psychological compatibility, chemistry match based on a biological compatibility, and an overall match combining personality and chemistry. Also, there is a new service called LetsCallMe.com where you receive calls via web link to prevent revealing your phone number or the number of your cyber-date. The purpose is not to share your phone identity until you have had the chance to meet. The question remains, will online dating users pay for these additional services?
Congratulations to Mark Brooks and Mark Lesnick for once again producing a terrific event for the online dating industry.
Julie Spira is an author, entrepreneur, and cyber-dating expert. She is the author of The Perils of Cyber-Dating: Confessions of a Hopeful Romantic Looking for Love Online. Visit her at www.CyberDatingExpert.com.
It was a chilly three days in Miami where about 400 people attended iDate, the Internet Dating Conference, along with the Social Networking Conference. Unfortunately,  I didn't check weather.com before packing and snuck two bikinis in my suitcase. Upon arrival to Miami I was stunned to see people bundled up in their parkas. It was a cold wave and we felt like we were in Alaska.
However, it was an informative few days of meeting and greeting online dating executives about the latest trends in the industry.  I came early and attended a pre-conference session led by Mark Brooks, Principal Consultant of Courtland-Brooks and editor of the Online Personals Watch. Brooks is the king of statistics in the Internet industry and gave an in-depth presentation to the crowd. I learned that there are 92 million singles in the U.S. just waiting to try Internet dating. After attending the pre-conference introduction to the online dating business, guests were treated to a cocktail reception at Monty's Raw Bar in South Beach.
On the first official day at the Miami conference, our speakers included Mandy Ginsberg, General Manager of Match.com USA along with Dr. Helen Fisher, Chief Scientific Advisor for Chemistry.com. Fisher spoke about her newly published book, Why Him? Why Her?: Finding Real Love BY Understanding Your Personality Type.
Marcus Frind, founder of Plenty of Fish, who is on the cover of this month's Inc. Magazine, spoke to the crowd about the free online dating model at POF and answered many questions. The evening ended with a party at the infamous Nikki Beach where matchmakers, technology folks, authors, and Internet dating industry executives mingled.
On the final day of the dual conference, I attended a session at the Social Networking Conference on Sales and Marketing 2.0: How to win in the Facebook Era. In the afternoon, there was a lively final panel debate from those in the know including Marcus Frind of POF, Mark Brooks from Online Personal Watch, Martin Byish of Make Friends Online, Ravit Abelman of OmniDate, Sam Moorcroft of ChristianCafe.com, and Dan Abelon of SpeedDate.com.
I left shortly afterwards for the airport and unfortunately missed the after-party event held at the Skybar. And the verdict is…..the online dating industry is continuing to grow and in tough economic times, people are flocking to Internet dating sites. Outside of the success of the free site, Plenty of Fish, the largest growth is in the niche online dating sites.  Interested in trying one out? Check out the Dating Community at CyberDatingExpert.com for some suggestions.