It's time to share our favorite links to love, when you're in the mood for love.
The last week in January was filled with tweets and articles on love in anticipation for the Super Bowl and Valentine's Day.
Here are some of our top picks this week.
We were busy watching and tweeting from the Katie Show on the segment on 'Catfishing.'  Her tips in How to Protect Yourself From Online Dating Scams taught us about a site, SpyDialer.com. Yes, you can type in your date's cell phone number and it will anonymously play back his or her outgoing message. Smart or creepy? We'd like your opinion.
On Dr. Phil, he interviewed the man behind the Manti Te'o scam, Ronaiah Tuiasosopo. Tuiasosopo admitted being secretly in love with the Notre Dame football player. USA Today covered the story as it unfolded.
On a lighter side, our friends at Zoosk released their 3rd Annual Football Survey in time for the Super Bowl. Want to know which coaching brother ranked highest in the romance department by Zooskers?
We loved the article on GalTime, 7 Signs He's the Right Guy to Be Your Valentine's Date. If you're on the fence, it's a must-read.  On Mashable, we got a chuckle out of Ask Siri to Buy Your Next Movie Tickets. It's a great idea for date night.
POF just announced their 6 Finalists for their $100,000 wedding contest. You can vote for your favorite couple now through February 7th.
In the gratitude department, where do we begin?
Our article 5 Valentine's Date Ideas to Enjoy Together is on the home page of eHarmony Advice.  We also shared our tips on 5 Ways to Find a Date for Valentine's Day on DatingAdvice.com. On Huffington Post, my article The Perils and Joys of Online Dating, gives a healthy balance to help you find love online safely.
Speaking of safety, it's a priority here at Cyber-Dating Expert Headquarters, so I was thrilled to be invited to be the online dating expert on the Dr. Drew Show on HLN/CNN. Here's a peek at part of the segment. Share it with your loved ones and trust your intuition. Thanks for Kim Calvert at Singular City for featuring this as their video pick of the week.
A huge thank you to DatingAdvice.com for putting me at the top of the list in their Top 10 Online Dating Experts, released this week. What an honor and joy to share the list with friends and other love experts who try to make a difference in the digital world.
Finally, thanks to the Boston Globe for quoting me in their article, Stories of love, deception have long been entwined.
We're busy as digital bees gearing up for Valentine's Day with a few surprise and exciting announcements to come.
Wishing you much love and joy in cyberspace, or wherever you may roam.
~Julie and the Cyber-Dating Expert Team
Julie Spira is a top online dating expert and founder of CyberDatingExpert.com. She creates irresistible profiles for singles on the dating scene and is the author of the bestseller, The Perils of Cyber-Dating: Confessions of a Hopeful Romantic Looking for Love Online. For more online dating advice, follow @JulieSpira on Twitter and at Facebook.com/CyberDatingExpert.
Are you an online dating success story? Submit your Cyber Love Story to get featured on our site.
In the continuing coverage of Manti Te'o and other daters who've been duped by online dating romance hoaxes, Katie Couric featured an entire episode of online dating safety with tips on what you need to know, while looking for love online.
On the Katie Show, we learned that online dating sites get more than 500 million clicks per month. Katie added that and 81% of people lie on their profiles.
To add a little entertainment to the serious topic of Internet dating safety, Katie polled her studio audience with three relevant dating deal-breaker questions that most female online daters could relate to.
Dating Deal-Breaker 1
Katie: "He's talk dark and handsome. In real life he's short and stout. Is that a deal breaker or not?"
Audience: 69% said Yes. 31% said No.
Dating Deal-Breaker 2
Katie: "His profile says his picture was from last week. Reality: It was from 1972. Is that a deal breaker or not?"
Audience: 71% said Yes. 29% said No.
Dating Deal-Breaker 3
Katie: "His profile says, 'Filthy Rich." Reality, he's Dead Broke."
Audience: 58% said Yes. 32% said No.
For more online dating safety tips from the Katie show, visit KatieCouric.com.
Julie Spira is a top online dating expert and author of the bestseller, The Perils of Cyber-Dating. For more online dating advice,  follow @JulieSpira on Twitter, sign up for the Weekly Flirt newsletter and join the conversation at Facebook.com/CyberDatingExpert.
With all of the frenzy and constantly updating stories of the Manti Te'o hoax, I was invited to appear on Good Day LA with Steve Edwards and Robin Sax. If you missed the segment, you can watch it now to learn the signs of an online dating hoax and find out how to find love online.
Julie Spira is a top online dating expert and bestselling author of The Perils of Cyber-Dating: Confessions of a Hopeful Romantic Looking for Love Online. She creates irresistible profiles for singles on the dating scene. For more dating advice, follow @JulieSpira on Twitter and at Facebook.com/CyberDatingExpert.
Happy Friday. It's time for our weekend wrap up of Cyber Love Links.
We're always so grateful to thank those who have featured us or mentioned our dating advice, but also love sharing some of our favorite tweets and stories on the web for your reading pleasure.
A huge thank you to Men's Fitness, where we were quoted in two stories this week, 10 Little Ways to Kill Your Online Dating Game from Meredith Bogas and Answers from a Hot Girl: Do Women Really Want Chivalry? from our friend Jenna Birch. We say yes! Chivalry is still alive and well, so men we love it when you stand out from the most and do open the door for us. Thank you to Best Dating Sites for listing @JulieSpira as one of the Top Experts on Dating and Relationship Advice on Twitter.
Worried about online dating safety? So are we. Thank you to NBC News in Raleigh who did an in-depth story and including our safety tips called An Online Dating Horror Story. We're not here to scare you, but are committed to helping you spot the red flags to enjoy your online dating journey. Gratitude to Prevention magazine for being featured in Text Mistakes You're Making. How to Improve Your Text Life With These 6 Tips.
On Twitter, our friends at Mashable just posted Four Steps for Using Your Mobile Device to Jumpstart Your Love Life. So grab your lipstick and change your location-based-options and let us know how you like it. We also retweeted Ask Men's video on Long Distance Relationships. Yes, they can be tough, but you can keep the spark alive through texting, tweeting, and Skyping so absence will make the heart grown fonder instead of making it go wander.
Our friend Natasha Burton wrote a terrific post on iVillage, Dating Online? Watch Out For These Red Flags to Avoid Distasters. On eHarmony Advice, we enjoyed, In Online Dating: Who Should Make the First Move? Ladies, men do love a little nudge here and there.
Finally, one of our favorite article was featured in the Los Angeles Times, The Dating Game's Rebooting Call, featuring new fun niche dating sites.
Wishing you much love and joy in cyberspace, or wherever you may roam.
~Julie and the Cyber-Dating Expert Team
Julie Spira is a leading online dating expert and bestselling author of The Perils of Cyber-Dating: Confessions of a Hopeful Romantic Looking for Love Online. She creates irresistible profiles for singles on the dating scene. For more dating advice, follow @JulieSpira on Twitter,  like Facebook.com/CyberDatingExpert, and sign up for the Weekly Flirt newsletter.
Just in time for Valentine's, Harlequin publishing has released their 2012 Romance Report card with the resulting grade of, "It's Complicated."
Marrying both love and technology has both helped speed up relationships and connect through "Missed Connections," as well as resulted in hurting someone's digital feelings. I experienced this first-hand, as my ex-fiancé dumped me in an email during the time when a post-it was passé and Facebook was still an infant. Although it's very old news in my digital book, I'm hoping that others will think twice before they push the send button or consider having their mobile phones rank higher on the totem pole than their sweetheart this Valentine's Day.
The romance publisher looked at how Twitter, Facebook, Smartphone and technology has changed the way that men and women communicate with one another in matters of the heart. By polling single women 18-40, they found that the majority (58%) thought technology was a positive force in the dating world. Those who skewed younger (21-24 year olds) preferred texting to calling.
Although 91% of those surveyed said that dating rules had become more flexible, their findings showed that more than half of the women still had traditional values as it relates to romance. Women still want men to as them out, hold the door open for them, and pay for the first date. 82% of those surveyed said they preferred dating a guy with a sense of humor. With, or without technology, not much has changed in these areas.
However, Harlequin added in some dating "deal-breakers," and they found that three out of five were technology-related. Having a too-needy guy was on the top of the list (32%),  followed closely behind with a dependence on a BlackBerry or iPhone (31%), too many Facebook photos with an ex-girlfriend (29%), and those who were grammatically challenged (24%). Oh how simple it really is to untag an ex when you breakup and use spell-check during the digital courtship process. If men knew how easy it was to fix these little things, perhaps more relationships would flourish.
As for those deal-breakers, relationship expert Dr. Wendy Walsh says, "Men who are addicted to their smart phones may be too disconnected from real world relationships or may have a tech-induced attention-deficit-disorder that could impair kindness and intelligence." Walsh added, "Men who display too many photos of themselves with their ex's on Facebook may be showcasing their prior conquests to indicate that they are a player and out for sex rather than love."
So what do women think is romantic? It's not the price tag of a gift as much as remembering the small details and showing that you care. At the end of the digital day, romance is alive and well and all you really need is love.
Julie Spira is an online dating expert and founder of Cyber-Dating Expert. She creates irresistible profiles for singles on the dating scene and writes about the marriage of love and technology on Huffington Post. Julie is the author of The Perils of Cyber-Dating and The Rules of Netiquette.  Follow her @JulieSpira on Twitter and at Facebook.com/CyberDatingExpert
Dating in your 30s and 40s often means dating men with kids and vice versa. The exact time to introduce your children to your new boyfriend or girlfriend is still up for debate. What's absolutely not appropriate is bringing your child along when meeting a potential suitor for the first time.
In this Peril of the Week story, a woman agreed to go on a dinner date with a man she met online. When she arrived, the woman was shocked that her date had brought his six-year-old daughter, whom he had never mentioned nor made any indication of having a child on his profile, with him on their first date. Apparently, it was his weekend to have her. Why he didn't reschedule, or, better yet, hire a babysitter, she never found out. But the girl proved to be a royal pain in the behind.
While deciding what to order, his daughter wanted to get a burrito, but her dad reminded her that she didn't like the burrito last time and suggested she get the fish tacos instead. Well that didn't go over smoothly. The little girl threw a whiny fit until she got what she wanted and ordered the burrito. Of course, when the burrito came it wasn't what she wanted. Instead, she wanted her father's date's tacos. Wanting to eat the tacos instead of the burrito, she assumes she must have given her date some sort of look because the man yelled, "Just give her the damn tacos!"
At a complete loss of what to do, the woman felt like she had to give his daughter her tacos. Since she was really looking forward to the fish tacos, she placed a second order and sat there watching her date and his daughter chow down without her (which is just so rude in it of itself). By the time her tacos arrived, they were both done eating and the daughter was ready to go.
Finally, when the check came, her date asked for the second order of tacos to be on a separate bill, paid his portion and left her sitting there to finish her meal alone along with the check. Thankfully, the waiter seemed to understand her predicament and told her that her tacos were on the house.
Do you have a dating disaster story to share? The Peril of the Week was contributed by Big Red Flags.
Julie Spira is a leading online dating expert and the author of the bestseller, The Perils of Cyber-Dating: Confessions of a Hopeful Romantic Looking for Love Online. Visit CyberDatingExpert.com for dating advice and to share your online dating stories. Follow Julie on twitter @JulieSpira and like her at Facebook.com/CyberDatingExpert
We're jumping for joy at Cyber Dating Expert Headquarters!
Our site, Cyber-Dating Expert, the dating advice blog created as a lifestyle site for online daters, has been nominated as a finalist in About.com's 2011 Readers' Choice Awards.
It's such an honor and without you, our readers, this wouldn't have been possible, so we thank you for your votes. If you'd like to see us win, you'll have the opportunity to vote daily until March 8th. Click this link to vote for Julie Spira – Cyber Dating Expert for Best Dating Blog.
Here's a little history about Cyber Dating Expert and why I started this site:
Created in 2008, Cyber-Dating Expert was launched to support the online dating industry and single daters looking for love online. Originally, the stories were all from my personal dating experiences, and there were many. We launched with two very popular features, the Cyber Love Story of the Week and the Peril of the Week, where singles and couples can share their online dating stories. Some are heartwarming, some are heartbreaking, and some are simply hilarious.
As an early adopter of the Internet, I created my first online dating profile in 1994. After personally going on hundreds of dates after a painful heartbreak and then finding love on the web,  I memorialized my story in my bestselling book, The Perils of Cyber-Dating: Confessions of a Hopeful Romantic Looking for Love Online.
Being a former rock and roll DJ, it was time to dust off the headphones and go back on the air. We launched Ask the Cyber Dating Expert Show on Valentine's Day in 2009 with Shayan Zadeh, co-founder of social dating site ZOOSK as our first guest. Since that time, we've featured hundreds of online dating CEOs and bestselling relationship authors on the program.  Offline, I spend a lot of time helping singles find love online through my irresistible coaching programs, including creating irresistible profiles for daters.
In addition to the articles on Cyber Dating Expert, you'll find my dating and relationship advice on Date Daily, eHarmony, GenConnect, JDate, Match.com, YourTango, and Zoosk. I also write about the marriage of love and technology on Huffington Post and our press room is filled with hundreds of articles and interviews to help you with your cyberdating journey. It's been an honor and pleasure to have reached millions of singles and I'm personally touched by your support.
Cyber Dating Expert is not only a labor of love, it's a destination site for singles who have learned to spice up their love lives with our Love Potions recipes, regular dating advice, and recommended books in our Reading Room.
Votes are being accepted from now through midnight EST on March 31st. You can vote for us daily. If you love our content, let us know and help us win!
As we enter the New Year, one may say, "Out with the old, in with the new." But the beginning of a New Year often means it's time to heal from a breakup, which does take time.
In the current issue of Psychology Today, I shared my once-private breakup with by my  fiance in an email. It was truly painful. Helping others by writing The Perils of Cyber-Dating: Confessions of a Hopeful Romantic Looking for Love Online was necessary. I have often said that if Facebook were around in 1993, it's quite likely that Sex and the City's Carrie Bradshaw would have been dumped in a relationship status update instead of a post-it, which has now become passe.
I'm devoting the first week of the year to the subject of breaking up with our featured book in our reading room, The Frisky 30-Day Breakup Guide, and by sharing my personal story to help singles while looking for love online. A breakup isn't the end of the world. It can mean the beginning of a much better relationship.
For the complete story, visit Psychology Today.
You've signed up for an online dating site. Your inbox is full of interested singles trying to capture your attention. You put yourself out there and opened up your heart. How can you tell if he's sincere or if he or she is a cyber player or serial dater?
In a recent article on Sympatico.ca Personals, I shared some of my insights, online dating tips,  and red flags with Jenna Stone.


They're the scourge of the dating scene, the stealth enemy of anyone seeking a long-term, committed relationship – The Players.
There you are, putting yourself out there, hoping to find someone with whom to spend your life, and there he/she is messing it all up. They make the apparent right gestures and tell you what you want to hear, all the while working the same schtick on someone else, or several someone elses.
And they're not just lurking in the bars and clubs either. They're online, sneaking around your favourite dating sites. How can you avoid…(insert dramatic B Movie monster music here)…THE CYBER PLAYER?
Julie Spira is a cyber dating expert, and author of the online book The Perils of Cyber-Dating: Confessions of a Hopeful Romantic Looking for Love Online. She offered some insight on how to keep the cyber serial dater at bay.
She says, "There are certainly a lot of them online. They become these little kids in a candy store because they can always find a pretty face. And they get five new e-mails in their inbox every day." Spira is quick to point out that, while many people DO indeed commit, the web has "really created a feeding ground for people who can't."
Spira says there are two categories of online players. The first are people who are also offline players and it's how they live their lives. "They see online dating as an extra way to feed their egos."  The other type, she says, are those who were shy and unlucky in love, but then tried online dating and "all of the sudden they go from being socially challenged to suddenly having all of these options."
Sometimes, she adds, they don't even meet anyone in person. "They just talk and chat. They get sort of addicted to it."
So, that's red flag #1. They keep putting off meeting you in real life. Seems obvious right? But a lot of people can't read the clearest signs and wind up wasting a lot of time.
If someone won't eventually come play outside, they might not be socially capable. They might even be hiding behind an entirely constructed persona.
Once you do meet them outside, Spira says that, oddly, they tend to come on strong and talk a lot about commitment. "When you go on a date with a cyber player, they will say things that are the complete opposite from what you'd expect. They say things like 'I was married before and I want to be married again,' 'I'm looking for one woman to wake up with every morning.' They say these types of things a little too much and you might find yourself raising an eyebrow."
But then, right after they leave you, they're back cruising the cyber singles scene.
"They go home and send you an e-mail that says 'I had such an amazing date with you, there was so much chemistry. I can't wait to see you again,' and you see that they've already logged on at 12:30 in the morning after your date ended at eleven o'clock that night." (Most dating sites allow you to see when a member is online)
Of course, it's OK to spend as much time as you please cruising when you're just dating. It's when things are supposed to be getting serious that these become red flags.
Spira advises you err on the side of caution, keep your own profile up and continue to date other people. And, if you're looking for a serious relationship, "Do not sleep with someone who is unwilling to pull down their profile.
"If you're on a casual dating site and are advertising that you're accepting that type of relationship, that's one thing. But if you go on a site dedicated to serious relationships, like e-Harmony or JDate or Match.com, and you state on the profile that you are looking for a long term relationship and marriage, that's another."
It's a common question: When is the appropriate time to take down the profile? There's no right answer. But you need to be comfortable. If you're uncomfortable with the other person's profile remaining up, then it's not unreasonable to address that.
Spira says, "I've seen it too many times where a woman says 'I've been dating this guy for a year and he won't pull down his profile.' I say, 'Well, you never really talked about that before your clothes wound up on the floor."
The bottom line? Talk about it.
Once offline, if you find yourself falling for a player and want to try to get them to tame their wild ways, Spira suggests a few things that include,
1: Keeping busy. Don't always be readily available and live a life that's exciting and fun, and will continue to be so with or without them in it.
2. Setting a time limit. Make it clear you'll only wait around for so long.
3. Giving instructions on how you want to communicate. If you want daily phone calls and flirty text messages, Spira says don't be afraid to ask for them.
A lot of people do find themselves trying to catch the player, convinced they can make them change. It's one option.
Remember, there's always another option. You could just move on to someone else.
Julie Spira is an online dating expert and bestselling author of The Perils of Cyber-Dating. Visit her at CyberDatingExpert.com for Dating Advice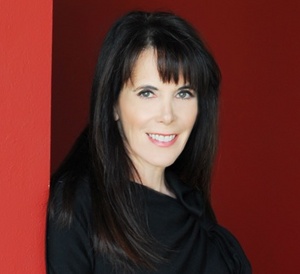 LOS ANGELES, CA–(Marketwire – June 15, 2010) –  Online dating is changing the social lives of millions. This week, Internet dating executives and industry experts will join together to discuss the rapid growth of the online dating industry.
Julie Spira, a real-life Internet dating expert, dating advice columnist, and bestselling author, will present Dating 2.0: Using Social Media to Increase Brand Loyalty at the iDate 2010 Conference, to be held at the SLS Hotel in Beverly Hills.
"It's an honor to be selected as a featured speaker at the Internet industry's largest event," said Spira. "With social media and Web 2.0 strategies changing on a daily basis, online dating sites need to create the best experience for singles looking for love online."
Spira, a popular media guest, has been featured on ABC, CBS, FOX News, E! Entertainment, Glamour, Men's Health, Woman's Day, The New York Times, Los Angeles Times, Crain's New York Business, CosmoGirl, KLOS, KTLA, Cyberguy, and WPIX. As an early adopter of Internet Dating, she created her first online dating profile in 1994.
Founder of Cyber-Dating Expert® and Social Media and More, Spira's online dating advice has appeared on eHarmony Advice, Huffington Post, JDate, Match.com, and social dating site Zoosk, where she is a featured dating expert.
Spira, author of The Perils of Cyber-Dating: Confessions of a Hopeful Romantic Looking for Love Online and host of "Ask the Cyber-Dating Expert Radio Show," has been a featured author and presenter at the New York Public Library and panelist at the 140 Characters Twitter Conference. Her presentation will take place on June 17, 2010 at 3:30pm.
The Internet Dating Conference will take place concurrently with the Social Networking Conference on June 16-18, 2010. Other companies presenting will include Match.com, Google, Perfect Match, Online Personals Watch, and Zoosk.
For more information, visit www.CyberDatingExpert.com and www.socialmediaandmore.net.